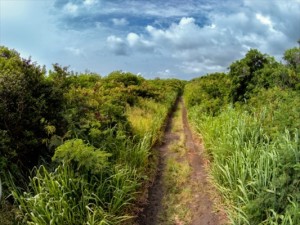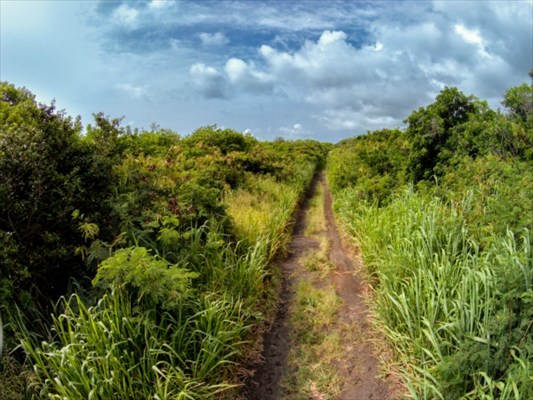 If you plan on visiting the Garden Isle, you must take the time to hike the Kauai forest reserves. With nine separate sections encompassing vast portions of Kauai, you might have to take a separate vacation just to see them all!
Halele'a Forest Reserve
The first of Kauai's reserves, Helele'a was established in 1905 for forest and watershed protection. Today, Helele'a is noted for its deep valleys and abundant streams. Home to both Powerline and Okolehau trails, Helele'a is sure to offer you just a taste of what Kauai's forests can offer.
Kalalau Trail
Situated along the Na Pali Coast and stretching eleven miles from Ke'e Beach to Kalalau Beach, Kalalau trail is a must-see for nature aficionados and beach lovers alike. History buffs can learn much from the original trails portions completed in the late 1800's, while experienced surfers will delight at the numerous off-trail surf and body boarding beaches that lay just beyond the beaten path. Make sure to visit the Hanakoa falls, but beware of the landslides and poor trail conditions!
Maha'Ulepu Trail
Beginning at Shipwrecks and ending at Keoneloa bay, Maha'Ulepu is one of Kauai's best undeveloped coastal trails. It is a thrill as you walk the ancient trail and gain glimpses of Hawaii's endangered Monk Seals. You will also see unique limestone formations and ancient Kiawe trees. This site is sacred to the native people, so make sure to leave only footprints behind!
Nounou Trail
Think you can take on the Sleeping Giant? Not for the vertically challenged, Nounou Trail starts at the eastern slope of the mountain known locally as the "Sleeping Giant."
Those who brave the 1,000 foot hike are rewarded with stunning views of Kauai and the surrounding islands. Take a dip in the pool at Lydgate for a perfect day. Just be sure to stay on the marked trails!
We hope this guide offers you a mere taste of what to do in the Kauai Forest Reserves, and we hope you will have the adventure of a lifetime! For more information on Hawaii real estate, call Hawaii Moves at 1-800-735-2100 today!