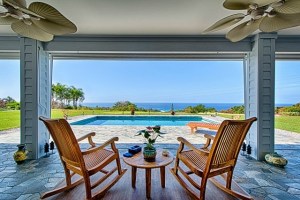 When you are thinking of moving to one of the beautiful islands, you better be prepared for the Hawaiian climate. This is true especially if you are moving from a place that is typically cooler and drier. Hawaii Moves wants you to have all the information about moving to Hawaii. Here are the pros and cons of moving to the Hawaiian climate.
Pro: Tropical Paradise
When you think of Hawaii, you probably think about the beach, lush rainforests, and green mountains. The tropical climate produces some lovely scenery and the regular rain keeps the environment relatively cooler. While things can still get pretty warm in Hawaii, rain keeps things bearable. Winter is pretty mild as well; so don't expect to ever have to bundle up with layers. If you are coming from an area of intense heat such as the lower western United States, the Hawaiian climate will feel marvelous.
Con: High Humidity
Along with the rain comes the humidity. This is probably the biggest complaint about the Hawaiian climate. Although it is quite humid, this keeps the islands at a mild temperature almost year-round. After awhile, most residents adapt to the more humid Hawaiian climate and actually prefer it to dry heat.
Pro: Beach Weather
Most of the time, the weather is perfect to go out to the beach and enjoy the beautiful Hawaiian climate. There are not many places that you can go surf during the holidays!
Con: No Defined Seasons
Much of the weather in Hawaii is hot, warm, or chilly. You don't get the diverse seasons like other places in the United States. If you are someone who enjoys four seasons, the Hawaiian climate may not be for you.
If you are moving to Hawaii, call the real estate experts at Hawaii Moves today. Dial 1-800-735-2100 to speak to us about finding your perfect home.