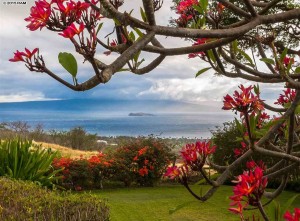 If you already live in Hawaii, you'll know that it's one of those places that rarely gets cold, even during fall and winter. If you're planning on moving to Hawaii or visiting during the fall, there are lots of fun things to do and see. At Century 21 All Islands, we've put together fun things to do during fall.
Enjoy Outdoor Sports
Because the temperature rarely falls below 20 degrees in fall, there is a number of fun outdoor activities and the number one activity to do in Hawaii all year long is snorkeling. The crystal clear blue waters of Hawaii invites residents and tourists alike. If you like to take part in water sports, you can book tours online, or you can brace the waters yourself.
Surfing and whale watching are two common water based activities in Hawaii and there are a number of companies that will take you out to enjoy. Golfing is also a popular activity on the island of Hawaii. There are a number of excellent golf courses dotted around the sunshine island.
Sightseeing on the Island
The colors in fall are beautiful, so this is a good time of the year to go sightseeing. There are waterfalls, beaches and caves to be explored. Again, much like the water activities, you can either explore on your own or book a local guide who will take you to all the best spots.
Indulge in a Spa Day
If you prefer to stay indoors in the fall and want to be pampered, you will find a number of plush hotels and spas on the island. You can sit back, relax and enjoy as you sip on champagne and indulge in the many treatments available.
Check out the rest of our website to find out more when it comes to the beautiful island of Hawaii, or call us at (800) 735-2100.