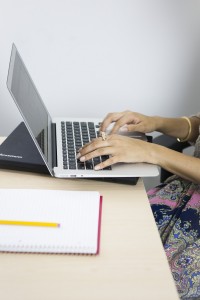 In the ever-growing real estate industry, it really is key to stay up-to-date with the trends. We don't necessarily mean just market trends, but technology trends as well. There are so many ways to stay connected and in touch with the Hawaii real estate scene, and frankly, we're excited about it.
Technology Works to Your Advantage
With technology, you as a buyer or seller have complete transparency with your realtor. With apps and websites – like the Century 21 All Islands site, for example – that offer home listing photos, average prices in the area, and even ratings on schools in the neighborhood, any potential home buyer or seller can very visibly see what they're in for. This means if a seller isn't pleased with the house showings, he or she can see if the website listing isn't up to par.
If a buyer isn't sure about a home they've passed by while driving, they can visit various webpages and get the complete details on what's inside as well. In short, the use of technology in the real estate business means that we as realtors have to do our jobs the right way because we're held more accountable.
Accountability
We're okay with the accountability! We feel that it has only made us better here at Century 21 All Islands, and we hope you can see that. Our talents are only strengthened by technology. Contact our tech-friendly team for more information on your Hawaii move: 1-800-735-2100.