This spacious four bedroom home in Enchanted Lake, Kailua allows you to escape the heat by taking a swim in your very own saltwater pool, or warm up in your new jacuzzi under the beautiful awning. Unwind while taking in the view in your beautifully fenced and landscaped backyard, or entertain guests on the large lanai!  (MLS 1302827)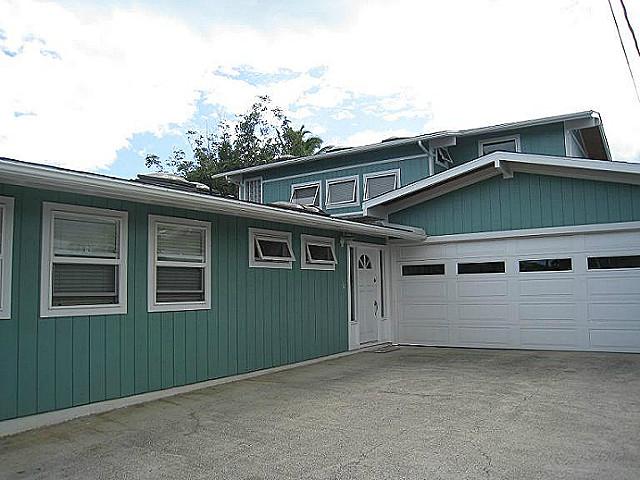 This Kailua property has over 3,400 square feet of living area including four bedrooms, and three bathrooms. Glamorously tiled garage and workshop is one of the neat features of this home!
This custom built Tiki bar in this Enchanted Lake, Kailua home is certainly a conversation starter as you host guests while serving fabulous made-to-order drinks!
To view more Enchanted Lake, Kailua homes please click here.