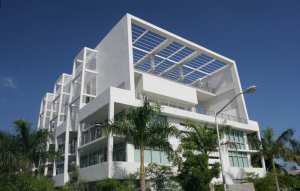 Owning a piece of real estate to visit to escape from the hustle and bustle of everyday life is an attractive prospect for most people. However, for many, buying a second home can be intimidating. At Hawaii Moves, we believe that the process does not have to be complicated as long as you are armed with the right information. We have provided these guidelines to help you as you locate and purchase your new home-away-from-home.
Scout the Market
As with buying any home, buying a second home requires that you be aware of the different options available on the market where you would like to invest. If you are thinking about buying a home far from where you currently live, consider hiring a realtor to keep up with the new properties that become available.
Look Into Tax Implications
When you own a second home, you have to pay property taxes on both properties. This does not have to become a big issue if you plan ahead. You can reduce the amount you would have to pay by choosing a home just outside of town or by renting the home out when you are not there.
Secure Financing
Lenders look at same factors for a second home as for a first home when determining if you qualify for a loan. Ideally, you should come up with a 10 to 20 percent down payment in order to keep your second mortgage payments low and to get a larger home. If necessary, you can utilize nontraditional financing methods, including:
• Co-owning with another purchaser
• Borrowing from family or friends
• Using equity from your primary home
• Refinancing a vehicle
Protect Your New Home
A second home is an investment that should be protected. Don't forget to purchase insurance to guard your home should damage occur, but to also provide peace of mind.
When buying a second home, consider working with Hawaii Moves. We can help you find the vacation property of your dreams. Simply call us at 1-800-735-2100 for more information.