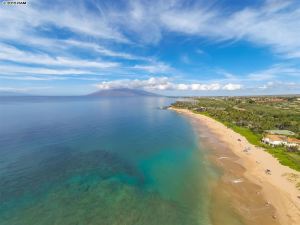 Hawaii has some of the most impressive beaches in the world. There are many great beaches to visit, each with their own character and unique qualities. Hawaii Moves has gathered a list of the top beaches to visit this summer with your family.
Lanikai Beach
Located in the beach town of Kailua, Lanikai Beach is one of Hawaii's most famous beaches and when you see it, it is no wonder why. A reef located offshore keeps the waves at pay and offer a calm relaxing swimming environment year-round. If you are feeling more adventurous, you can kayak out to two smaller islands that serve as bird sanctuaries. This is a must-see beach this summer! Be careful, parking is limited due to the beach being located next to residential housing.
Waikiki Beach
Waikiki beach has been the epicenter of Hawaii tourism since the 1950s. The beach is approximately 2 miles long and is divided by multiple hotels. A boardwalk that you can access publically connects each hotel's beach. The water has good waves to provide year round activities. After you have worked up an appetite in the water, you can visit the multiple world-class restaurants just steps from the water.
Sunset Beach
Located in the heart of the North Shore of Oahu, Sunset Beach is one of the most stunningly beautiful beaches on the island. During summer months, the beach is a perfect location for families who want to enjoy great snorkeling and body boarding. Winter brings dangerously aggressive waves that are a treat for experienced surfers. Sunset beach is one of the beaches in Hawaii that should be top of your list!
If you are looking for prime real estate in Hawaii, trust Hawaii Moves! Contact us today at 1-800-735-2100, we would be happy to finding you the perfect home.