Remodeled in 2017, this Upcountry Maui home is just moments to Makawao Town on Maui's North Shore. The home is favored with expanded living potential. Delight in the 3-bedroom, 2-bath, 1,416 square feet home complete with an exquisite 600 square feet attached ohana downstairs for extended living space. The attached ohana is a fully remodeled 1-bedroom, 1-bath for your family or guests to enjoy.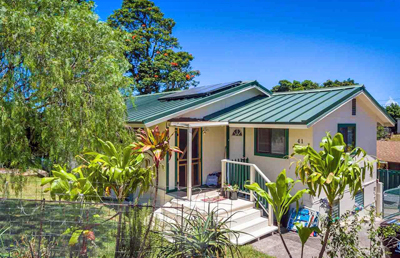 Wonderful upgrades have been added to this property including metal roof, solar water heater, tiled flooring, new counters, gas stoves, cozy fireplace, and an enclosed basement for a plethora of storage. The landscape is graced with mature papaya, avocado, and pine trees.
Makawao is an antiquated Upcountry paniolo (Hawaiian cowboy) town and noted art community. Many visitors are not familiar with the paniolos, but actually, they have been around these parts since the 1800's. Makawao today can be described as a poetic and diverse "biggest" little town with its varied shops and people. It's been said that the center of Makawao Town is the crossroads of upcountry Maui.
This Upcountry Maui home is priced to sell at $720,000. The main home has 3 bedrooms, 2 baths, and is 1,416 square feet in size. The attached ohana has 1 bedroom, 1 bath, and is 600 square feet in size. The land total is 5,998 square feet.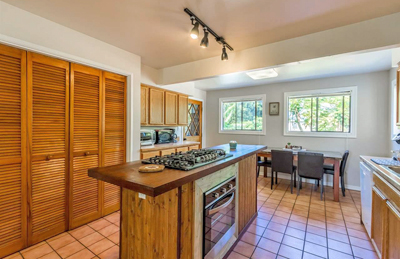 For more photos and information about this property or to schedule a showing, please see listing detail page in the Maui MLS – 375450.
Watch a video tour of this Makawao property.
This is sure to be a dream home fit for those who want to live the Upcountry aspiration.